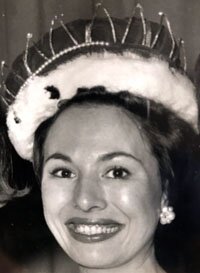 Obituary of Marlene Robertson
Please share a memory of Marlene to include in a keepsake book for family and friends.
Marlene Anne Robertson passed away peacefully on Saturday, September 18th, 2021, but not without a fight. An hour after her twin sister, Muriel, Marlene was born on August 25th, 1938 in Regina, Saskatchewan to the care of the Province, before both landed in the arms of Leola and James Conacher of Mervin, Saskatchewan the following spring. The tone was set for a life governed by determination, commitment, compassion, and the drive to find meaning and success through a life comprised of a bouquet of deep and lasting relationships. For us, Shawn, Dana, Jamie, and our late brother, Warren, the memories, understandings, and appreciation of our mother have always created a sense of astonishment. A practical feminist, our mother pragmatically met the challenges of her life by pursuing goals that were at one time reserved for men. She took on full time employment, while raising her family, organizing the household, and studying to complete accreditation as a Certified Management Accountant. With perseverance and sacrifice, Marlene earned her degree at the age 57. She formally took over as the financial and accounting backbone for the family business, at the same time as she started her own company. Her professional accomplishments have been featured in both the Brantford Expositor and the Globe and Mail. Marlene met life head on with the spirit to understand, embrace and overcome. At the tragic loss of her youngest son, Warren, our mother immediately directed her grief to find meaning and understanding, and to share her hope with others who may have had a similar experience. She enrolled at the University of Western Ontario and completed her undergraduate degree, with distinction, in Grief and Bereavement Studies at the age of 73. Over the course of studying, our mother began applying her understanding through award winning work with the Canadian Mental Health Association and facilitating counselling sessions with Bereaved Families of Ontario; heartfelt work that she never stopped offering. When faced with the natural reality of aging, our mother, once again, found an opportunity to give something in support. For the last few years, she has served as the treasurer for the Brantford Chapter of the Canadian Association of Retired Persons (CARP). We feel we have witnessed the life of a truly remarkable, giving person; a gift to all who entered her sphere of warmth and humanity. She had a wonderful sense of humour, loved to have fun, and gave her all to the moment. Her absence will be felt in numerous ways, by many people, for a long period of time. Marlene was the true embodiment of love and commitment. Whether you knew her as a mother, a mother-in-law, a grandmother, a friend, a colleague, or otherwise, you realized that once she was committed to you, you could count on her for life, and this was the most amazing gift that she gave us all. Reunited with her youngest son Warren, her husband Bill, her parents, Leola, Jim and Phyllis Rodgers and her siblings Myrna, Clifford and Bob Rogers. Marlene is survived by her children Shawn (Lynn), Dana, Jamie (Kathy); her beloved grandchildren Hayden, Julia, Sabine, Simone, and Shea; her siblings Muriel Conacher (Earl), Margaret Rose Limniatis (Gus), Cameron Conacher (Kelly), along with Joy Dupont (Gordon), Richard Rodgers (Karen), and Gilbert Rodgers. Friends will be received at the BECKETT-GLAVES FAMILY FUNERAL CENTRE, 88 Brant Ave., Brantford, 519-752-4331 on Friday September 24th, 2021 from 3-5 and 7-9 p.m. A private service will be taking place on Saturday, September 25th, 2021. Live funeral webcast will commence at 9:30 a.m. Strict Covid-19 safety measures, including distancing and masking, will be enforced. If desired, donations to the Canadian Mental Health Association will be appreciated. In memory of Marlene a tree will be planted in the Beckett-Glaves Memorial Forest.
Share Your Memory of
Marlene
Beckett Glaves
Funeral Home
88 Brant Avenue
Brantford, ON
N3T 3H3
P: (519) 752-4331