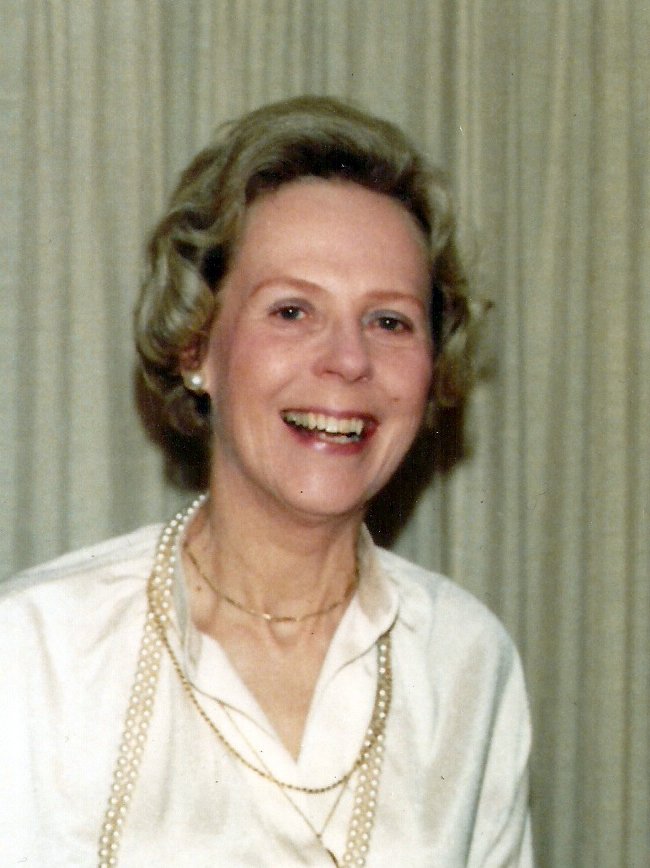 Obituary of Janice Kneale
JANICE ASHTON COCKSHUTT KNEALE
The family of Janice Kneale announces with sadness her death on Friday March 2, 2018 in her 98th year. She leaves her son John Kneale (Cheryl Coull) and her daughter Margaret Ann Chute (Richard), as well as grand-children Laura Kneale, Vanessa Kneale, Christine Ingram (Rob), Kevin Chute (Margo), and Matthew Chute (Vanessa), six great-grandchildren and three great-great-grandchildren. Janice was predeceased by her husband M. Graham Kneale, QC, and her brother William H. "Bill" (Helen) Cockshutt. She also leaves her sisters Barbara Harper (Ken) and Elizabeth Ross (Peter deceased) and nieces and nephews.
Janice was born in Calgary, Alberta, on August 13th, 1920, the daughter of W. Ashton Cockshutt and Ruth I. Fitts Cockshutt. The family moved frequently as a result of her father's work for the Cockshutt Farm Equipment Co. and Janice was educated in Edmonton, Winnipeg, Smiths Falls and Brantford. She subsequently attended Hatfield Hall in Cobourg, Ontario. Jan, as she preferred to be called, was always stylish and glamourous and had many suitors. Graham was the most determined, once hitchhiking from Brantford to Winnipeg to track her down after her family moved.
Married in 1942 when Graham was already in uniform, they lived in Prince Rupert where he could be close to his artillery unit and later in Victoria when their son was born. When Graham was shipped off to the South Pacific, Janice returned to Ontario.
After the war, Janice and Graham raised their family in Brantford where he practiced law. She was active in community work through the IODE, Brant Avenue United Church, and as secretary of the Board of Management of Sheridan Place, an institution founded by her great-grandfather. They had a vibrant social life, travelled widely, and enjoyed vacations at their cottage on Lake of Bays. Graham died in 2007.
Janice was the last member of the Cockshutt family living in Brantford, a city to which they had given so much in the realms of business, manufacturing and finance as well as through their support of community, religious and charitable institutions.
The family wish to express their thanks to the personal homecare staff at Lifeguard Homecare Inc. who looked after Mom with such attention for so many years, the VON, CCAC and to the staff at Charlotte Villa, as well as to Dr. Steven Singh and nurse Lara Nicol of the St. Joseph's Palliative Care Unit.
Friends will be received at the Beckett-Glaves Family Funeral Centre, 88 Brant Ave on Monday, March 12th from 2 - 4 p.m. and from 7 - 9 p.m. and on Tuesday, March 13th from 10 - 11. A funeral service will follow in the chapel on Tuesday at 11:00 am. Interment at Farringdon Burial Ground. Please join us for a time of fellowship and refreshment following the services in the Becket-Glaves' Magnolia Wing.
In lieu of flowers, donations to Farringdon Independent Church, the Brantford General Hospital or the charity of one's choice would be appreciated.
A tree will be planted in memory of Janice in the Beckett-Glaves Memorial Forest.
Beckett Glaves
Funeral Home
88 Brant Avenue
Brantford, ON
N3T 3H3
P: (519) 752-4331
88 Brant Avenue
Brantford, ON N3T 3H3