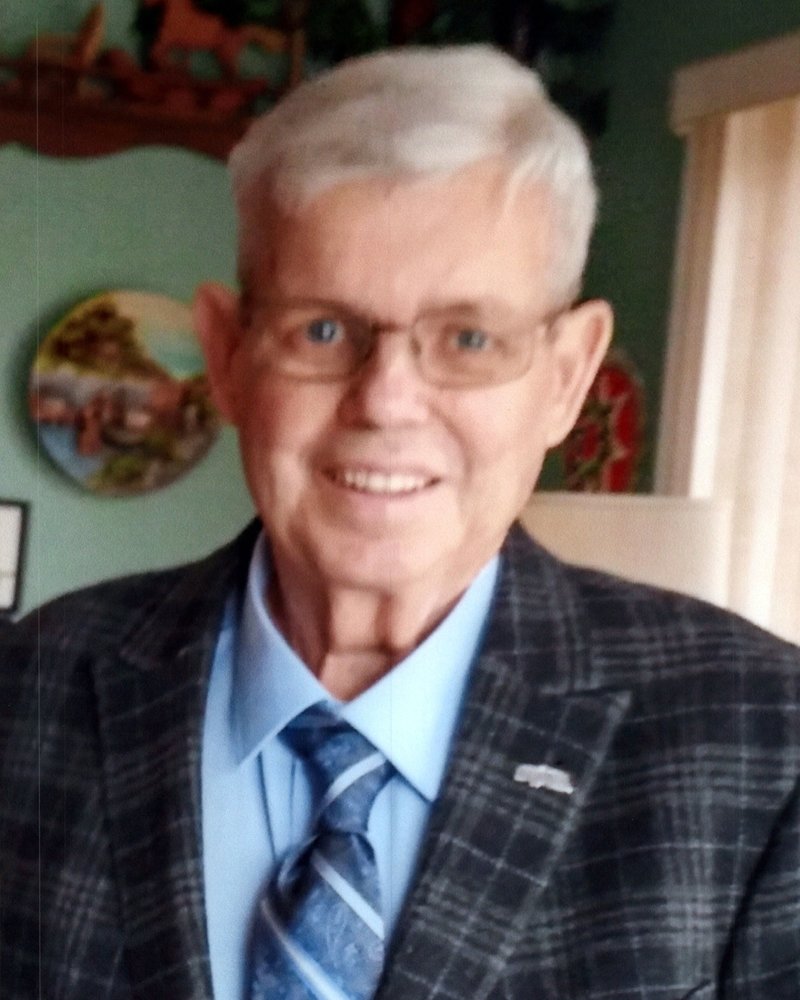 Obituary of Roy MacDonald
MacDonald, Roy David- Passed away on September 13, 2017- loving husband and best friend of Bonnie for over 53 years, dedicated father of Lori and loving grandfather of Anthony and Michelle and their five adorable children, Maverick, Lucien, Ryker, Anthony Jr., Meadow and soon to arrive, Octavia. He was predeceased by his parents, Dave and Frances MacDonald, his brother Bob, and sister Flo, his treasured mother-in-law, Ona Baker and in-laws Ted and Gwen Baker and Shirley Baker. Left to mourn are sister Mary, brother-in-law Lavern Baker and his friend, Ming, of Whitby, his special sister-in-law, Joyce Baker and many nieces, nephews, great-nieces, great nephews and friends. As a young man he was active in the Sea Cadets and was one of the first junior officers of the newly formed Admiral Landymore Navy League Cadets. When he was 17 he joined the Canadian Armed Forces and was stationed in Ottawa as part of a testing team. Roy worked in many small businesses over the years and his out-going and friendly personality made him a great salesman. He was always active in the community working with hockey in both Paris and Burford, the Burford figure Skating Club and the Admiral Landymore Navy League Cadets where he served as Commanding Officer on two separate occasions. He was instrumental in the building of the Children's Aid Society Resource Centre on Henry Street and served on the Board of Directors for many years including a term as President. Roy also worked with the Family Counseling Centre and was very active in his two camping organizations. He was a member of the Brantford Sun-Downers for over 45 years and served eight years as President of the Provincial Organization of Family Campers and RVers, formally National Campers and Hikers. He worked on the Board of Trustees of the Ontario Airstream Unit, Wally Byan Caravan Club International, and served this organization in many Executive Positions including President. After he lost his right leg to cancer 11 years ago, he continued his work in the Airstream Club and became Region 2 President serving on the International Board representing Ontario, New York, New Jersey, Pennsylvania, Maryland, Washington DC and Delaware. After completing this six year term he then took on an International Chairmanship which he held till his health made him give up trailering three years ago. During their 45 years of camping, Roy and Bonnie visited every province, state and country on the North American continent and made may friends along the way. Roy approached his cancer as he did his life with determination, humour, thankfulness for what he had and care for those around him. Friends will be received at the Beckett-Glaves Family Funeral Centre, 88 Brant Avenue, Brantford, on Sunday, September 17, 2017 from 2 - 4 and 7 - 9 pm, and on Monday, Sept. 18th, 2017 from 10 - 11 a.m. A Funeral Service will follow, in the chapel, on September 18, 2017 at 11:00 am. Rev. Larry Freeman officiating. Interment Mount Hope Cemetery. Donations to the Ontario Provincial Scholarship - FCRV - Jean Bedford 519-756-3845, Admiral Landymore Navy League Cadets would be appreciated. Online condolences, donations, service details and live funeral webcast will be available at www.beckettglaves.com.
A tree will be planted in memory of Roy in the Beckett-Glaves Memorial Forest.
Beckett Glaves
Funeral Home
88 Brant Avenue
Brantford, ON
N3T 3H3
P: (519) 752-4331
88 Brant Avenue
Brantford, ON N3T 3H3