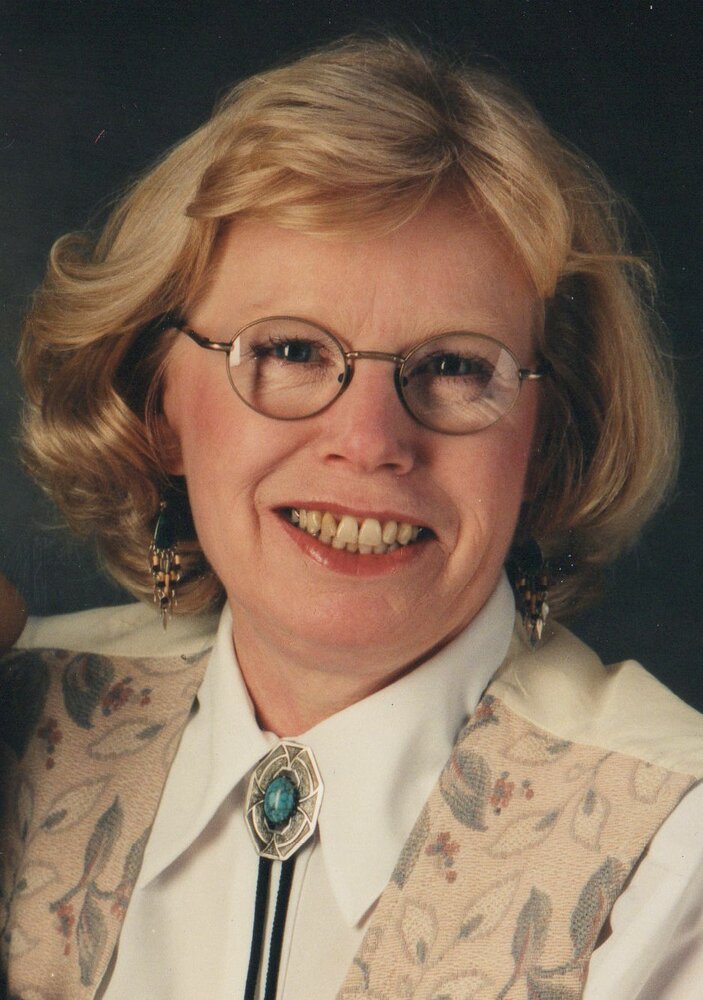 Obituary of Margaret "Maggie" McFadzen
Please share a memory of Margaret "Maggie" to include in a keepsake book for family and friends.
McFadzen, Margaret "Maggie" (nee Fraser) Passed away peacefully on Tuesday, August 30, 2022 at 73 years old. Beloved wife of the late John "Jack" McFadzen (2007). Sadly missed by her brother Robert Fraser (Viviana Fuentes) and their children Joanne, Bradley, and Patrick. Maggie will also be missed by her sisters-in-law, brother-in-law and many nieces and nephews. Cremation has taken place. A Celebration of Maggie's life will be held at a later date. Donations to the Nature Conservancy of Canada would be appreciated. Online condolences and donations may be made at www.beckettglaves.com. A tree will be planted in memory of Maggie in the Beckett-Glaves Memorial Forest. Krysia Bates I've known Maggie for almost 50 years. One week after I met my husband Jim, I met his good friends, John & Maggie. We all lived in the Bloor Yonge area of Toronto and John and Maggie had the most amazing apartment. Their apartment had one wall with a huge picture window looking over a park. Their apartment was always party central. Almost immediately, the 4 of us stuck together. We became members of each others' families. When Jim and I married, John was Jim's best man, Maggie was one of my bride's maid and John's parents, Don and Grace attended the wedding. Jim's parents already knew John and Maggie, and my mother became Mama Hejduk. Then John and Maggie moved to Guelph, so naturally, Jim and I followed. We continued to be fast friends. We vacationed together. Twice on house boats. On our first trip, after the first time docking the houseboat and the anxiety that generated, we quickly defined jobs for each of us. Jim was captain and in charge of docking. The rest of us had preassigned positions around the boat to secure the lines. We worked like a well oiled machine. But once when we were in the middle of a lake, the wind picked up and the houseboat being basically a box, it was feeling the turbulence. The 4 of us stood in the cabin trying to look like we weren't worried, until someone suggested we put on life jackets. The 4 of us never moved that quickly. We collectively decided that looking like nerds in life jackets was better that dying a stupid death. We also vacationed in Arizona together. One trip was to attend the wedding of John's brother, Doug. Travelling with John was a dream. He enjoyed making all the arrangements, and ensured that all through the journey, all the details were organized. During our trips, Maggie and I were relegated to taking care of the bags. We soon became used to our assignments and just knew what to do. Jim always went with John, which clearly was more attractive than being with the bags. When John and Maggie moved to Guelph, they became involved with Guelph Little Theatre. They participated in many productions, and made a lot of friends. Then John and Maggie, Jim and myself, along with 2 couples they met through the Theatre, Mac and Christa Howson and Gerry and Casey Tokaryk, we all started a dinner club. We started by doing meals from different countries. We'd have a planning meeting and assign the various dishes. Then meet at one of our homes for the meal. The meals were legendary. Because each couple was responsible for only one or two dishes, we could go all out on that part of the meal. Each meal involved amazing food, lots of wine and heated discussions. But one meal was especially memorable, our Thanksgiving dinner. Gerry baked amazing bread and pies, and between hearty appetizers, turkey with all the trimmings, homemade bread and pie, we all overindulged. The eight of us ended up laying down on the floor of the Tokaryk's living room, feeling like we were going to explode. It felt disgusting. Finally someone suggested we go for a walk, so the eight of us went out. probably around midnight, walking around the neighbourhood, groaning as we went. Maggie worked in Guelph during that time, but she eventually got a job with a school board in Toronto. That commute was brutal. But Maggie put up with it for many years before she got a job with the Upper Grand School Board here in Guelph. We were all relieved that she didn't have that commute to face every day. During these years I knew Maggie as a thoughtful, outgoing, wonderful person, who was always on hand to help. Once when a party was planned, one of the couples had two young boys. Maggie took the boys out for the afternoon so that their mom could relax and get ready for the party. When Jim and I moved into our house, on moving day, when we were completely exhausted, Maggie, without asking, went to the bedroom, found bedding and made up our bed so that Jim and I could just flop into bed. It was an amazing generous gesture. Anyone who knew John and Maggie, knew about their epic fights. During one fight after a party that involved much drinking, while they were arguing, John picked up a curling iron, by the business end and was using it to make a point. It took awhile before he realized he was being burned. We all saw the resulting nasty burn on his hand. As children arrived and we got involved with families and careers, our group became less close, but Jim and I still remained close to John and Maggie. Jim and John went into business together, Maggie and I joined Zonta, a women's group, and we all went on with our lives. Jim and Maggie were born the same year and just a month apart. On their 40th birthday, the 4 of us went to New York. As usual John organized everything and even booked rooms at the Park Plaza and a reasonable rate, miraculous. We were all into ragtime music at the time and went to see Ain't Misbehavin. It was a fabulous weekend. On their 60th birthday, we had a big party for all our friends to celebrate. Life for Maggie changed dramatically with John's sudden death. Maggie strongly identified with John and the McFadzen family and once he was gone, that bond weakened significantly. Maggie, that outgoing gregarious person, became more introverted. Then, when she broke her hip, her life changed dramatically again. It took a long time to recover and she continued to be in pain with limited mobility. One good change was the sale of the house on Central Street and the move to her condo. No more need to go up a dangerous flight of stairs to the one bathroom in the house. After John died, Maggie and met on Sunday afternoons for wine and world problem solving. I thoroughly enjoyed our Sundays. Covid brought an end to our Sundays, and Maggie's world continued to shrink. Since the start of Covid, Maggie's main life line was Vivi, her sister in law. Maggie had a cleaning service, but Vivi realized that they weren't doing their job, sent them packing and then kept Maggie's condo clean by herself. Vivi took Maggie to her appointments, picked up her meds and groceries and made it possible for Maggie to remain in her condo. Vivi was an absolute angel to Maggie. Here's to you Vivi! So the Maggie we were seeing in the last few years was very different from the person I met 50 years ago. So I will keep that person in my memory. So please raise your glasses in celebration of the life of my very good friend Maggie! ~ Krysia Doug & Jean McFadzen Maggie Fraser McFadzen talked. Her careers in radio and communications required it. Her love of history demanded it. Her love of family and friends made her voice essential. My husband Doug's affection for Maggie was constant. He understood that Maggie made his brother John's dreams come true. She loved John, organized him, and held him close even during her last years without him. She got the bags on every trip. Doug asked John to be his best man at our wedding in 1982. At that point, Doug and my son Jon and I were living close to vest but we planned a wonderful party. Maggie, always the motivator behind the scenes, made everything come together. They were both enamored by the West. Once they went to Australia, but it was always Arizona, where John's little brother had immigrated. They loved the desert, so different from their green Ontario, Canada. Maggie took a deep interest in the architecture and the history of the desert southwest. She wanted museums, displays, exhibits; she and John drove through the hills and collected notes, maps, photos, and books so that they could relive each trip and remember each place. She took notes and would linger behind at exhibits to ask questions. Their library at home was filled with books of their travels. They came down to the Southwest three times. Back then, we had some pretty hard drinking times but we also traveled around the region— visiting the border towns, the mining towns, the deserts and the mountains. Once we traveled to the Gila Hot Springs in New Mexico and spent an incredible weekend there. We rode horses, hiked, soaked in the natural hot springs, and always drank too much. Maggie took to the horses as we rode up the switchbacks and came back to the East Fork of the Gila River. John was terrified. That night, I got painful calf cramps from new boots and cried out:"Oh, Oh, Oh!" Doug said, "Stand on it!!" Of course, Maggie and John, awakened in the next bedroom, assumed there was incredible sex going on. They teased us unmercifully the next morning. They were clothes-horses, dressed for every occasion, especially when they came to Arizona, complete in cowboy hats and new boots—Doug and I were a sad contrast in our rough jeans, T- shirts, and dusty boots. When we visited Canada, our touch-stone was John and Maggie's Central Street house. Over the years, they carved a social niche in Guelph. People came to appreciate Maggie's surprises for John on his birthday in June (once with a real firetruck) and no one outdid their Christmas parties. When Don McFadzen died, John and Maggie were in Arizona, up in Monument Valley with no service. We managed to get hold of them sometime that long night and get them back to Tucson. Over the years, we shared in the deaths of her mother, Duncan McFadzen, Grace and Don McFadzen, Gordon Glaves, and Bruce and Ruthann McPhail. Maggie was as much a part of the McFadzen Clan as she was her Fraser family. In 2007, Maggie suffered the cruelest blow: John died. She could not move beyond such a loss; coupled with chronic ailments, Maggie declined in her last years. We think of you often, Maggie Fraser McFadzen, and wish you God Speed. ~ Doug & Jean ~
Online Memory & Photo Sharing Event
Ongoing
Online Event
About this Event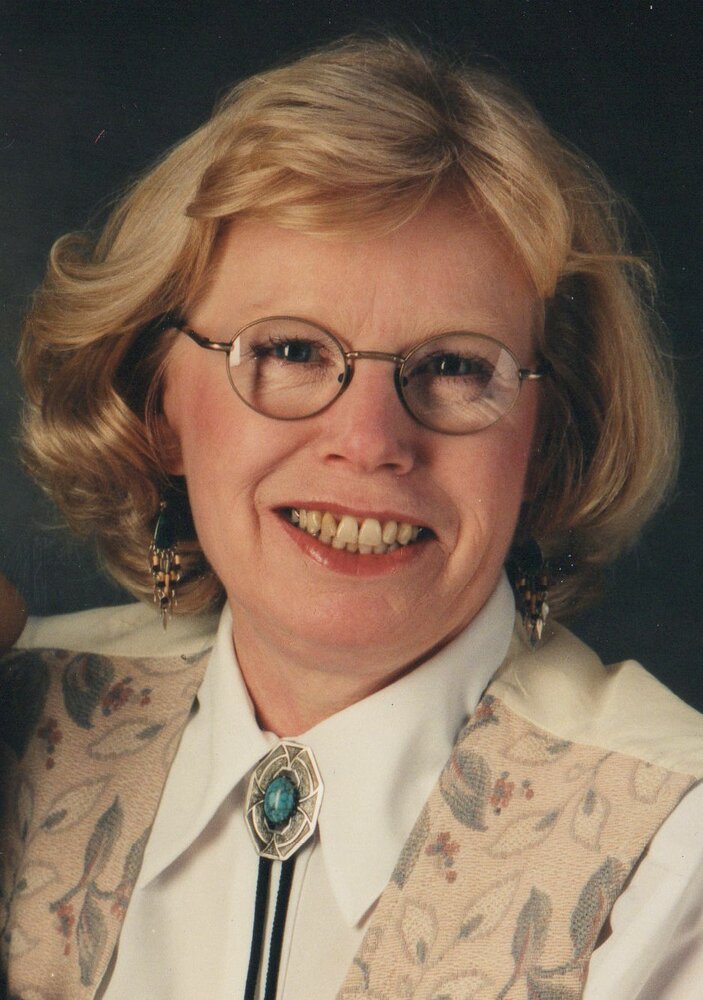 In Loving Memory
Margaret "Maggie" McFadzen
1948 - 2022
Look inside to read what others have shared
Family and friends are coming together online to create a special keepsake. Every memory left on the online obituary will be automatically included in this book.
Share Your Memory of
Margaret "Maggie"
Beckett Glaves
Funeral Home
88 Brant Avenue
Brantford, ON
N3T 3H3
P: (519) 752-4331