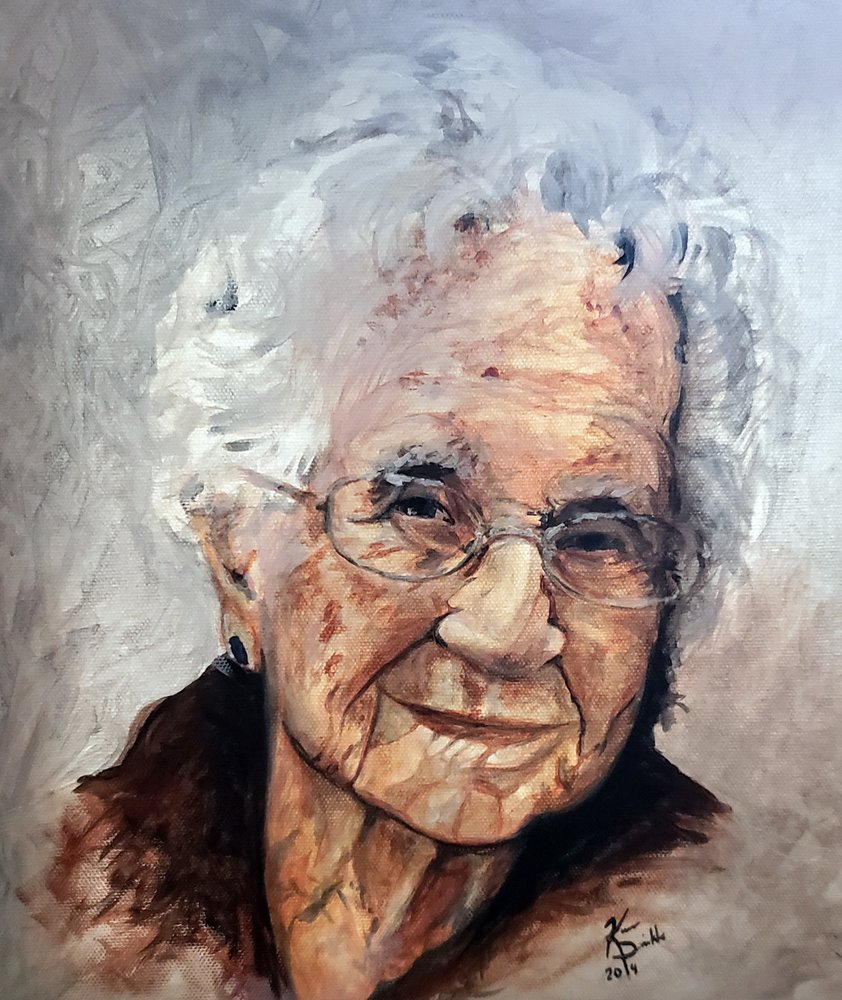 In Memory of
Grace (Guurtje) Van Gink
1914 - 2019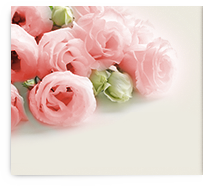 Visitation 1
4:00 pm - 7:00 pm
Sunday, February 3, 2019
Beckett-Glaves Family Funeral Centre
88 Brant Avenue
Brantford, Ontario, Canada
Funeral Service
11:00 am
Monday, February 4, 2019
Beckett - Glaves Funeral Home
88 Brant Avenue
Brantford, Ontario, Canada
(519) 752-4331
Interment Information
Mount Hope Cemetery
169 Charing Cross St.
Brantford, Ontario, Canada
Obituary of Grace (Guurtje) Van Gink
Veilig in Jezus' armen
Van Gink, Grace (nee: Guurtje Vet)
Passed away peacefully into the arms of her Saviour at the Brantford General Hospital on Tuesday, January 29, 2019 in her 105th year. Beloved wife of the late Thomas Van Gink (1989) for 50 years. Loving mother of Elly and her husband the late Willem Smeda, Irene and her husband Douglas English, Cobie and her husband the late James Smith, Thomas and his wife Marlene. Caring grandmother of 28 grandchildren and many great-grandchildren and great-great-grandchildren. Also survived by her sister-in-law Lies Van Gink in Holland and several nieces and nephews. Predeceased by her parents, 4 sisters, her brother, 2 sons-in-law, 1 great-grandson and several sisters and brothers-in-law. Grace was a longtime member of Central Baptist Church. Friends will be received at the BECKETT-GLAVES FAMILY FUNERAL CENTRE, 88 Brant Avenue, Brantford, on Sunday, February 3, 2019 from 4:00 pm - 7:00 pm. A Funeral Ceremony will be held in the chapel on Monday, February 4, 2019 at 11:00 am. Interment Mount Hope Cemetery. In lieu of flowers, donations to Gideon Bibles or Central Baptist Church Memorial Fund would be appreciated.
Safe in the arms of Jesus
She has joined the Church Triumphant!
A tree will be planted in memory of Grace in the Beckett-Glaves Memorial Forest.
From the day Grace was born, she was a gift. Her six-year-old sister, Janny, ran around the neighbourhood declaring, "I have a sister for my birthday!" And a gift she has been! Alive for more than one hundred and four years, Grace was witness to a world that was changing around her at an astonishing pace. She never missed a beat. She tackled each new experience with that feisty spirit of hers, one that would characterize who she was, right to the end. Grace lived to see the invention of everything from scotch tape, the ballpoint pen and hair dryers (which she loved) to hearing aids, television and microwaves. To her delight, Grace was the first in her family to have an electric vacuum cleaner and gas stove. And she loved her electric sewing machine. A hard worker, Grace enjoyed housecleaning as a young woman, but it wasn't until she met Thomas van Gink, that life began. The two were married November 17,1938.
Together, she and Thomas had four children and Grace was a dedicated mother and homemaker. She clothed her children with the work of her own hands, carefully stitching, embroidering, knitting and crocheting anything they might need. Her handiwork can be found in many of her loved one's homes to this day. She worked hard, scrubbing laundry by hand and caring for her family each day.
With the onset of WWII, life became complicated. She comforted her children during air raids. To protect their family, Grace had to flee in the middle of the night with her young children. She hid them and cared for them for almost a year by herself. She did much with very little. She went without to provide for her children. After the war, Grace supported her husband who had to seek work in the north of Holland while she cared for the children alone in the east. Grace and Tom left Holland a few years later to make a new life for their family in Canada. Once there, Grace took on a new country, a new language, a new faith.
Always ready for a challenge, Grace welcomed a new way of doing things in Canada, including working outside of the home as a babysitter, a housecleaner and a cook in a nursing home. For those first few summers, Grace and the children picked strawberries and fresh produce to pay for their first car, a Chev. Grace and Tom found a home at Central Baptist Church in Brantford, where the love of the Saviour became very real to them. She loved the changing colours in the fall, having her hair done, ladies' coffee hour, playing Uno, sjoelen, her grandchildren, quilting in Florida, befriending chipmunks in Muskoka and cats, oh, how she loved cats. Life for Grace and her family was good.
She was wife to Tom. She was mother to Elly, Irene, Jacoba (Koos) and Thomas. She was Oma to half of Brant County. She was friend to many. When Grace had to say good-bye to her beloved husband more than 30 years ago, she faced life as a widow with courage and dignity. Perhaps the highest compliment, to who Grace was, is the simple fact that she won the heart of her kind, wise and God-honouring husband, Tom. She was loved.
Share Your Memory of
Grace (Guurtje)
Beckett Glaves
Funeral Home
88 Brant Avenue
Brantford, ON
N3T 3H3
P: (519) 752-4331
88 Brant Avenue
Brantford, ON N3T 3H3