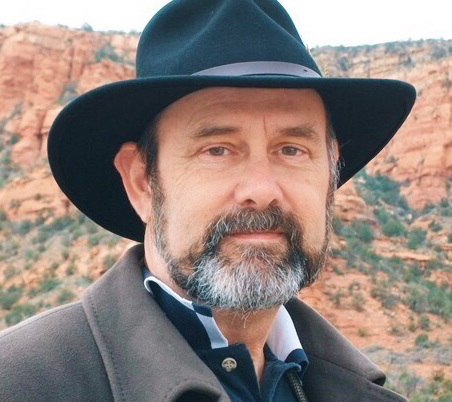 In Memory of
Joseph Marc "Arthur" Lefebvre
1951 - 2018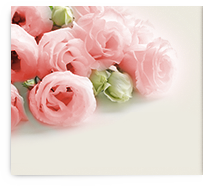 Obituary of Joseph Marc "Arthur" Lefebvre
Art was born February 21st, 1951 to Marc and Molly Lefebvre in Brantford, Ontario. Arthur attended high school at St. John's College and after high school he went to Toronto, to attend the University of Toronto. This is where he met Dianne Ruth Thompson. Art and Dianne both graduated with BA's in 1972 and just after graduation the two married on May 5th, 1972. They have now been married for 46 wonderful years. Arthur and Dianne have had a full and fulfilling marriage, having six children along the way. Aidan, Renee (Steve Kouri), Celeste (Yannick Marchand), Yvonne (James Nutt), Michelle (who died November 27th, 1983) and Laura. The family continued to grow over the years to include grandchildren, Michael, Trenton, Alexis, London and Calix.
Arthur had the pleasure of growing up in a large and close-knit family himself, with nine other siblings, many married and with their own families as well; Helen (Rick Wright), Leslie (Walter Berndl), Robert (Ann Stuart), Kenneth, Daphne (John Jeffery), Philip, Dina (Al Snarr), Leonard (Rosalie McNeil) and David (Jenn Ko).
Arthur went on to graduate from Queen's University Law School in Kingston with an LLB. He articled for two years at Lefebvre and Lefebvre Law Firm under the distinct tutelage of Marc Lefebvre and Ken Lefebvre. Arthur was called to the Bar in April of 1977. Including the time articling, Arthur has been involved in the practice of law for over 40 years at Lefebvre and Lefebvre. He went on to practice both criminal and civil litigation, but in 1989 he switched to practice exclusively Civil litigation. During his time at Lefebvre and Lefebvre he had a wonderful, dedicated and hard working staff, who worked with him for many years, in particular his two secretaries Linda Noort (37 years) and Laura Spencer (25 years).
Arthur had an outstanding and prestigious career and was active in many professional organizations, including; AAJ (American Association of Justice), he was one of the founding members of Ontario Trial Lawyers Association (OTLA), a member of the Advocates society, President of the St. Thomas More Lawyers Guild and Director and President of the Brant Law Association.
Arthur's interest and involvement in the law expanded into the community, with a wide and passionate interest in community involvement. When he returned to Brantford with his family, from Queen's University in 1979, he got involved with the Brantford Jaycees. He joined as a member and immediately got involved with the Santa Clause Parade Committee, where he gained the privilege of being the voice of the parade on Brantford cable. He chaired and ran numerous committees and projects and sat for every single elected position in the Jaycees board, including President. He was honoured to be nominated as a Jaycee Senator (46435). However, Arthur is most proud of organizing and chairing, from its inception, the Brantford Jaycees Non-Profit Homes with 84 single family homes (commenced in 1983). He has remained the Chairman till this day. Because of his passion and interest in non-profit housing, he sat as the chair of Harmony Homes for five years. He then arranged for the Jaycees to take over operations and management of St. Basil's Community Homes on Pearl Street. Arthur's incredible involvement with the community did not stop here, throughout his career he worked with a wide variety of community outreach programs, including the professional community Division of the United Way and sitting on the Board of Directors for the Association of Community Living. Arthur and his wife Dianne also spent time as a respite care family for some very special children. His community involvement extended to sitting on the board of Directors at Glenhyrst Art Gallery and the Chairman of Theater Brantford and Dufferin Players Theater. One of the most important parts of community involvement, for Arthur, was sitting for more than a decade as the President of the Brant and District Brain Injury Association.
Arthur was actively involved with the city in many ways and was appointed by the City of Brantford to sit on the Committee of Adjustment, where he sat until he moved out to the township of Brantford in 1988. When he and his family moved he then sat on the Committee for the Township of Brantford. He became the chairman there until all the townships amalgamated and from its inception became the first (and only till this day) Chairman for the County of Brant. Arthur was also the Chairman of the Citizens Committee to honor Wayne Gretzky and arranged for the renaming of the Wayne Gretzky Sports Complex (previously North Park Arena).
Arthur's long and illustrious career didn't end here, he also owned and operated the Dairy Queen in Windsor Ontario, with his longtime friend and business partner, Rob McKinnon for 15 years. This Dairy Queen was most notably the very first Grill and Chill in Canada!
Beyond his career, Arthur was a devoted Catholic. Since childhood, he was a lifetime member of St. Pius Church, even prior to the church itself being built. In Grade 2, he was part of a group of children in his school who helped to build the church. His own father laid the cornerstone of the church, as the current chairman at the time. He became and stayed an active member since returning from university, where he served as a reader, commentator, part of the liturgical Committee and sat as the chairman of the Parish Council.
When Arthur had free time, despite his busy career, he was actively involved in hobbies and home activities. He enjoyed yard work, cottaging at Long Point, shooting snooker as a long-time member of the Polish Hall Snooker Team on Pearl Street and of course (as his family can attest to), golfing as a member of the Brantford Golf and Country Club. He spent so many enjoyable hours with his snooker and golf buddies. He loved hosting Tuesday Night open house snooker at his home. All who knew Art, knew he was an avid reader, indulging in many hours of reading across many genres. Arthur also enjoyed his attendances as a member of the An Quaich (which included the ceremony surrounding the eating of the haigus). Art also was an avid archer. He was a member of the Archery Team at University of Toronto and then founded the Archery Club at Queen's University which is still active to this day!
Arthur's battle with cancer began in 2009. He is so, incredibly grateful for the care from his wife, family, extended family and friends, during his battle. He is so thankful for the prayers from the immediate family and church family and the kind guidance from Father Andrew Czarny. He thanks the wonderful Palliative Care Team, especially nurse Starla Myers. As well as Dr. McNeil, nurse Shelly and the entire Stedman Hospice Centre. He also wants to say thank you to Dr. Anil Kapoor and Dr. Brian Lee and all of the excellent and friendly nurses and administrative staff at the Cancer Care Clinic at the Brantford General Hospital.
Art recognizes that he has been truly blessed in this life to have such a supportive and loving family. He has so many people who have been there for him, including his mom and dad, all of his brothers and sisters and in-laws, nieces and nephews, and even more so with his own children and grandchildren. And most importantly, the help, support and unconditional, never-ending love of his wife Dianne. The entire family took pleasure in large family get-togethers that the Lefebvre Family clan created, that often involved 60 plus people! Arthur's life has been so full and wonderful and to this day shares and enjoys many, happy times and memories with his family and friends.
Share Your Memory of
Joseph Marc "Arthur"
Beckett Glaves
Funeral Home
88 Brant Avenue
Brantford, ON
N3T 3H3
P: (519) 752-4331
88 Brant Avenue
Brantford, ON N3T 3H3