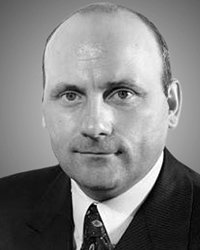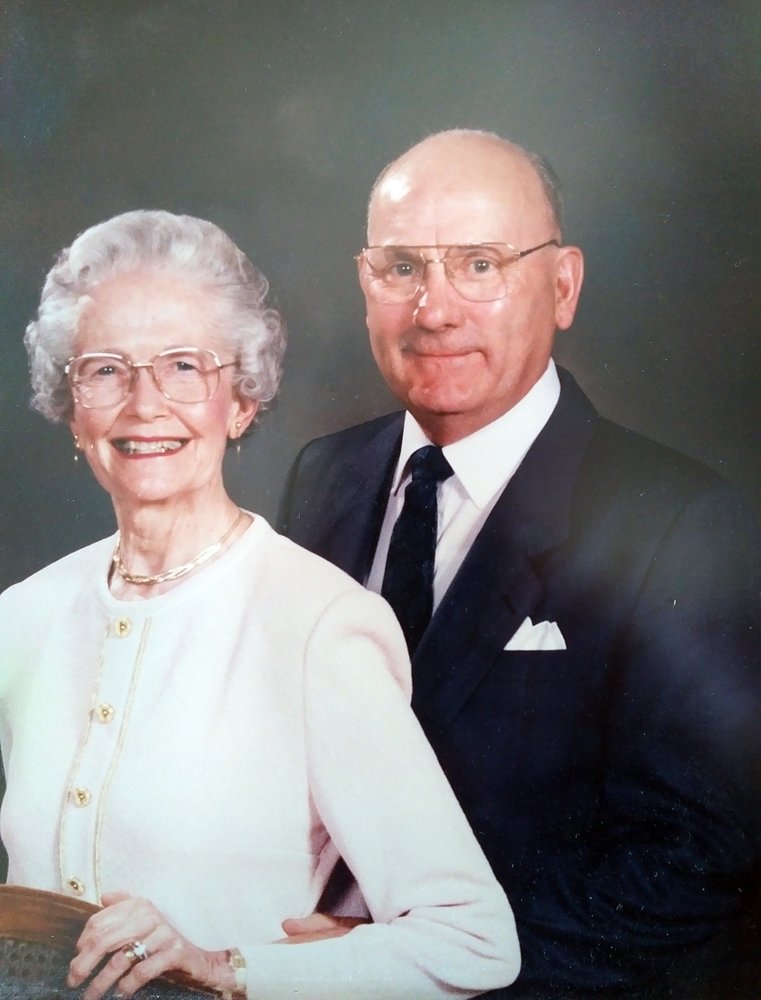 In Memory of
Kenneth P. Lefebvre
1925 - 2018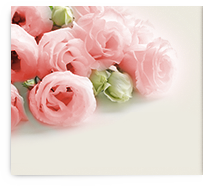 Obituary of Kenneth Lefebvre
Lefebvre, Kenneth P. Q.C.
Passed away peacefully at his residence on Saturday, June 16, 2018 in his 94th year. Beloved husband of Mary Luella Lefebvre (Henderson) for 61 years. Loving brother of Norma Grove of Ottawa. Predeceased by sisters and brothers Evelyn Maich, Geraldine McDonald, Gerald, Leonard and his former law partner, Marc Lefebvre. Predeceased by brothers and sisters-in-law Charles Grove, Peter Maich A. G. 'Andy' McDonald, Molly Lefebvre and Mary Lefebvre. Missed by Paul (Linda) Henderson and Lori (late Peter) Henderson and numerous Henderson, Lefebvre, Maich, McDonald and Grove nieces and nephews. Also missed by the families of his late friends Bert Nyman and Dr. Alex McDonald. After his BCI high school graduation in 1943, Ken trained with the Royal Canadian Air Force as an RCAF Navigator and was stationed in England. Following his military service career Ken attended the University of Toronto's St. Michael's College on the veteran's plan studying history and geography. At St. Mike's he and his brother Marc were instrumental in setting up the first student "co-op" to enhance campus life. After receiving his B.A. he was accepted at Osgoode Hall Law School, and was called to the Bar in 1952. Ken collaborated with his brother Marc to establish the "Lefebvre and Lefebvre" Law firm in 1952. The practice flourished at George Street, then later on Darling Street, and continues on Chatham Street in Brantford. Ken maintained a practice of criminal, civil, corporate and estate law. He was appointed the first Area Director for Legal Aid for Brant in 1967 and kept that position until retiring in 2002. Ken was appointed Queen's Counsel in 1975. Mr. Lefebvre retired from private practice in 1991. Ken was a tenacious advocate with an excellent, analytical mind used to cut through and solve legal problems for his clients affording him recognition as an advisor of great confidence, wisdom and practicality. Ken served as an alderman in the City of Brantford, Ward 2 for two terms, 1954 and 1955. As a member of the Knights of Columbus, Ken reached the rank of Navigator 4th degree. He was a member of many boards of directors and associations, including holding the position of the National President of the Prison Arts Foundation. Ken served as Chair of The Lorne and Elsie Hankinson Charitable Foundation and a member of Probus. In his younger days he was known as fierce bridge player, and an active member of the Air Force Club. Ken was a devoted parishioner of St. Basil's and, with his wife Mary regularly attended daily mass at St. Joseph's parish. Ken and Mary were married in 1957 and loved to travel and enjoy the tasks involved in working in their beautiful gardens at their residence in Brantford. Ken's friends, former clients, neighbours and colleagues and family will miss him, as will his many nieces and nephews grand nieces and grand nephews.. In retirement he kept up with many friends and former colleagues and clients with his near daily laps in the Wayne Gretzky Pool.
Friends will be received at BECKETT-GLAVES FAMILY FUNERAL CENTRE, 88 Brant Ave. Brantford on Tuesday June 19, 2018 from 2:00-4:00 p.m. and 7:00-9:00 p.m. Mass of Christian Burial will take place at St. Basil's Parish on Wednesday, June 20 at 11:30 a.m. Interment at St. Joseph's Cemetery. Donations to St. Basil's Parish or St. Joseph's Roman Catholic Parish would be appreciated.
A tree will be planted in memory of Kenneth in the Beckett-Glaves Memorial Forest.
Share Your Memory of
Kenneth
Beckett Glaves
Funeral Home
88 Brant Avenue
Brantford, ON
N3T 3H3
P: (519) 752-4331
88 Brant Avenue
Brantford, ON N3T 3H3