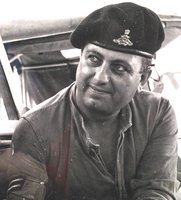 Anthony Spiteri
Spiteri, Anthony - July 10, 1923 - November 22, 2017 - It is with a sad and heavy heart to say that Anthony has gone to be with his beloved Lord and Savior on Wednesday, November 22, 2017 in his 95th year. He is together now with the love of his life Agnes, healthy and happy once again. He will be greatly missed, but always loved by Patricia (Kevin), Mario (Linda), Paul (Shirley) and together in the loving arms of Antoinette. He loved all his beautiful grandchildren and great-grandchildren: Katelyn, Krisha, Lawran, Lisa, Jennifer, Wendy, David, Aubrey, Jude, Elijah, Grace, Alanna, Xavier, Logan, Fatima, Noah, Mya, Maddox, Mason and Evan. Incredible respect and love to the awesome staff at John Noble Home for your tender care of both Anthony and Agnes. You are very special people. Many thanks from the bottom of my heart to all my friends and family, especially my husband Kevin for all your love and support in the last few challenging years. It will never be forgotten. Big thanks to Beckett-Glaves for making this seamless. A Mass of Christian Burial will be held at St. Basil Parish Church, 50 Palace Street, Brantford on Saturday, December 16th at 11 a.m. In lieu of flowers, donations to John Noble home in honour of Anthony would be appreciated. Arrangements are entrusted to the BECKETT-GLAVES FAMILY FUNERAL CENTRE, 88 Brant Avenue, Brantford. Donations and condolences may be placed online at www.beckettglaves.com.
" LOVE YOU DAD ! "….. " ME TOO! " XO !
A tree will be planted in memory of Anthony in the Beckett-Glaves Memorial Forest.